Rugged 5/8 Port managed Gigabit Switch
MAGBES Family
The MAGBES Family consists of models matching your application needs. The five/eight ports can be equipped with RJ45 connectors or lockable headers of which two/four ports can be fiber. All ports have status LEDs, indicating the activity and speed of each port. The indication signals can also be accessed remote, same applies for reset and default setting.
The MAGBES solution is extremely compact and in addition, it can be used as Open Frame solution or in a MIL housing with MIL 38999 connectors of your choice. Supply power is 5-36VDC (MAGBES-20) and uses under any condition less than 4W (8-port 8W). Optional, it can be supplied with redundant power or different input voltage. The product can be operated at -20°C to 60°C and optionally even at -40°C to 85°C.
For the fiber ports, most Ethernet compatible transceivers (acc. MSA) can be used. It allows the users to select the appropriate transceiver for each link. As managed switch, the product gives access to various switch settings to configure features like: Quality of Service, VLAN, Rapid Spanning Tree, etc.. To adjust these switch settings, MPL provides an easy to use web interface.
(This product includes software developed by egnite Software GmbH and its contributors)
MAGBES Family Highlights
DIN-Rail / Flange mount
Wide input 5-36VDC (MAGBES-20 only)
Fully manageable over Web Interface or Telnet
Copper or mixed Copper/Fiber versions
Fanless operation
Versions for -40°C to +85°C environment
These features make the boxed MAGBES switch ideally suited for any rugged or industrial network applications. Due to the low power consumption, robust and flexible design, the products are well suited for any embedded system. It is the perfect fit, whether they are used in a rugged, hot or other harsh environment. The MAGBES makes it easy to set up a challenging network!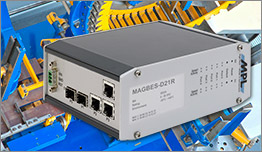 MAGBES-D22R with 3x RJ45 and 2x SFP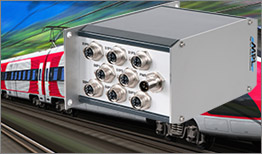 MAGBES-F211M with 8 ports on M12
MAGBES-21RS with 4x RJ45 and 1x header
MAGBES-212HS with 6x header and 2x SFP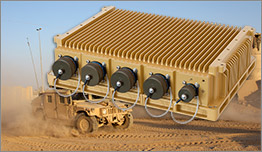 MIL version of the 8-port MAGBES switch
Technical Features
Board Key Data
Switch lookup Engine
support up to 1024 MAC entries with automatic learning and aging
supports auto crossover (Auto MDI/MDIX)
support polarity correction
Jumbo Frame support
up to 10k Byte
Status LED
2 LEDs for each copper port (Link/Activity and Speed indicators)
1 LED for each SFP (Link/Activity indicators)
Interfaces
Copper Ports
High quality RJ45 or M12 connectors (X-coded or D-coded) with lockable headers
Up to 2/4 Fiber Ports
Supports standard SFP Modules (Single and Multimode) at a data rate of 100Mbit and 1Gbit
Management Software
MPL developed and maintains a management SW with easy to use web interface.
Management supports:
• IEEE 802.1X MAC Address Checking
• Switch statistic
(Layer 2 Management)
• IEEE 802.1Q VLAN
• Port Based VLAN
 
• IEEE 802.1D RSTP support
• Quality of Service
 
• SNMP V1, V2c, V3 support
• Accessible via https, Telnet, RS232
 
• IGMPv3 snooping
• Firmware Update via HTTP or TFTP
 
• DHCP Client
• TLS (HTTPS)
 
• Port monitoring
• Trunking support (planned)
Power
Input  (MAGBES-20)
5VDC - 36VDC Input range
Input over 4-pin power connector
Input  (MAGBES-10)
5VDC
Input over 3-pin power connector or PC/104 bus interface
Power consumption
Typically 4W / 8W
5-port / 8-port versions
Environment
Storage Temperature
-45°C up to +85°C (-49°F to +185°F)
Operating Temperature
-20°C to +60°C (-4°F to +140°F) at full operation
optionally -40°C to +85°C (-40°F to +185°F) at full operation
Relative Humidity
5% to 95% non condensing
Standard Compliance
The MAGBES is designed to meet or even exceed the most common standard Particular references are:
EMC
EN 55022, EN 55024, EN 61000, MIL-STD-461E
Shock & Vibration
EN 60068
Environmental & Safety
EN 50155, MIL-STD-810-F, EN 60601, EN 60950
Approval List
CE, IEC 60945, IACS E10
The MAGBES family has been successfully tested according EN50155, MIL-STD-810-G as well as CE marking
Packaging
| | | | |
| --- | --- | --- | --- |
| Chassis version | length x width x heights | weight |   |
| DIN-Rail/Flange | 62.0 x 118 x 162 mm | 900g | custom color or foil available |
| IP67 MIL | 175 x 182 x 66 mm | 2.1kg | custom housings and connectors available |
| 5-port Open Frame | 90.2 x 95.9 x 15.4 mm | 90g | PC/104 size |
| 8-port Open Frame with RJ45 | 90.2 x 95.9 x 30.8 mm | 180g | PC/104 size |
| 8-port Open Frame with Header | 90.2 x 95.9 x 22.5 mm | 180g | PC/104 size |
MAGBES-20 Family Versions





MAGBES-10 Family Versions
Not recommended for new designs!

Extended Temperature Option
| Reference | Description |
| --- | --- |
| XTEST-1 | Extended temperature test, -40°C up to +85°C |
For deployment in harsh environments, the MAGBES can be ordered in an extended temperature version. Every system needs to pass various tests in a climate chamber to prove that it will perform flawless over the temperature range indicated.
Accessories
Reference
Description
MAGBES-KIT2
Cable and RJ45 adapter PCB for MAGBES, copper port on 2mm header (cable length 300mm)
MAGBES-KIT3
Ethernet cable 300mm long, 10 pin 2mm lockable socket to RJ45 connector.
SFP (optical transceiver) in stock
Optional: MPL offers following SFP modules (others on request)
SFP-1X
1Gb SFP 850nm optical transceiver, 1000BASE-SX, multi mode, up to 500m, with standard LC connector, case temp. -40 to +85°C
SFP-2X
1Gb SFP 1310nm optical transceiver, 1000BASE-LX, single mode, up to 10km, with standard LC connector, case temp. -40 to +85°C
SFP-3X
100Mb SFP 1310nm optical transceiver, 100BASE-FX, multi mode, up to 2km, with standard LC connector, case temp. -40 to +85°C
or any other standard SFP in accordance to MSA & Ethernet compatible
Please note, not always all versions are available from stock.
Options
 • Redundant power input
 • Different power input range
 • Galvanic isolation
 • Coating and bonding
 If you need something else, please talk to us.
In addition to the MAGBES switches, MPL provides a copper to fiber Ethernet Media converter, called TX2FX.
To contact Ti2 Pty Ltd about MPL Military Grade Flange Mount Rugged 5/8 Port managed Gigabit Switch use Get a quote.