IndustrySearch: What are the main advantages of building insulation?
Fredrik Carlstrom: Building insulation is an essential component of any new building that is to have some form of climate control installed. The use of insulation creates a thermal barrier between outside elements and the internal environment, greatly reducing the thermal conductivity of many of today's popular building materials such as brick and concrete.
By lowering the thermal conductivity of a building's walls, heat transfer is greatly impeded and thus diurnal swings (daily fluctuations of internal temperature) are massively reduced. To top it all off, by having a building that is naturally cooler in summer and warmer in winter, the need for active climate control is reduced meaning occupants stand to make big savings on their energy bills.
What after-effects can one expect from poor quality insulation?
It's important to source your insulation from a trusted supplier who is serious about quality. While poor quality insulation may share the same R-values as high quality material upon installation, the design life of the two is often incomparable.
Fibreglass matting, which is used in many of today's wood-framed buildings, has been shown to lose up to half of its advertised R-value over a 15 year period, whereas rigid extruded-polystyrene boards, such as the Thermomass system warranted to retain a minimum of 90 percent of its published R-value over the same period.
High quality material is often higher priced, but this initial price difference should not act as a deterrent; when you look at it from a long-term perspective, superior materials are more cost-effective. If you install poor-quality insulation, you should not expect its advertised R-value to stand the test of time.
Why are extruded polystyrene insulation systems such as Thermomass superior to the widely used fibreglass?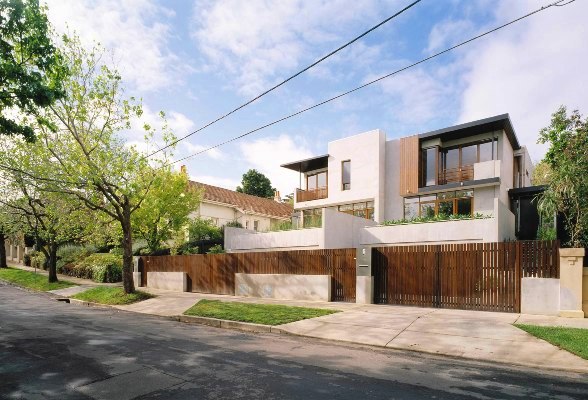 Extruded polystyrene insulation systems provide cost-effective, durable and energy-efficient structures. Thermomass places high-quality insulation between two layers of concrete and structurally connects the three layers in a single construction.
This approach significantly improves the R-value of the constructed wall over concrete alone. An un-insulated, 200 mm thick concrete wall achieves an R-value of 0.11 m2 • K/W compared to 0.88m2 • K/W for only 25 mm of extruded polystyrene insulation.
The non-combustible nature of concrete also displays some extraordinary fire resistant properties.
Why is it important to sandwich the insulation between two layers of concrete?
The concrete layers provide thermal mass. That is, the concrete is able to store significant amounts of thermal energy and delay heat transfer through the building walls. This delay leads to three important results.
First, the slower response time tends to moderate indoor temperature fluctuations under outdoor temperature swings. Second, in hot or cold climates, energy consumption is significantly reduced over that for a similarly sized low-mass building. Third, because the mass is adjacent to the interior of the building, energy demand can be moved to off-peak periods because energy storage is controlled through correct sizing of the mass and interaction with the HVAC system.
What is a structurally composite sandwich wall panel?
A structurally composite sandwich wall panel is an insulated wall panel in which both the interior and exterior wythes act compositely to carry the external gravity and lateral loads. With a typical "non-composite" sandwich wall panel, the exterior wythe does not carry gravity load but does transfer lateral loads to the interior wythe, which is designed for both gravity and lateral loads.
When both concrete wythes share the load, the panel can be made thinner as compared to a typical non-composite insulated wall panel, which reduces material costs.
For what type of facility can structurally composite wall panels using the Thermomass System SC be used?
Composite panels using the Thermomass System SC can be used as both load-bearing and cladding panels in ambient temperature facilities like schools, offices, retail stores, warehouses and distribution centers as well as residential homes and structures. Thermomass is used in both precast (plant case, horizontally formed) and tilt-up (site cast, horizontally formed) applications.