The Coronavirus (COVID-19) pandemic has changed the way we live and work, companies are investigating new ways to measures for the virus to reduce the spread into their workplace. Pyrosales has many products to suit any businesses requirements whether it is to meet the volume of employees, their price range or on site technology.
A Thermal imager can be used to detect fever in a person, to do this the temperature at the inner corner of the eye is measured, and an alarm triggered if it detects a higher temperature. This allows persons with increased body temperature to be identified quickly and reliably, and to be isolated for more exact testing.
Pyrosales is a distributor of Testo Thermal Imaging Products. With the new Testo Fever Detection assistant, the thermal imagers Testo 885/Testo 890 are perfect for identifying potentially virus carriers.
The Units 885/890 characteristic:
Reliable: up to 1280 x 960 pixels resolution (with testo Super Resolution) and good thermal sensitivity

Flexible: thanks to an HDMI interface for data transfer to an external screen, they can also be used in semi-stationary applications such as security checks

Easy: can be used by the most diverse staff, thanks to a high level of user convenience For the purposes of fast training of security personnel and staff, we will providing a video with step-by-step instructions.
Other options.
The Chino version TP-U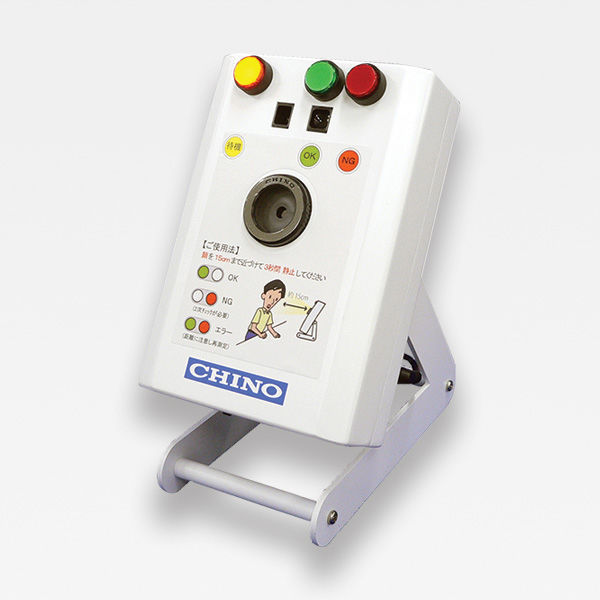 The Chino verion TP-U is a body surface temperature measuring unit that installs 2000 pixels thermal imaging sensor. It quickly measures the body surface temperature and if detects the alarm point temperature (ex. 38°C) then the failure lamp lightens. Install at employee entrance, school entrance, crowded facilities, etc and simply check the fever. To see more click on the link Chino Temperature Checker Chino Temperature Checker
The AST FeverSENS System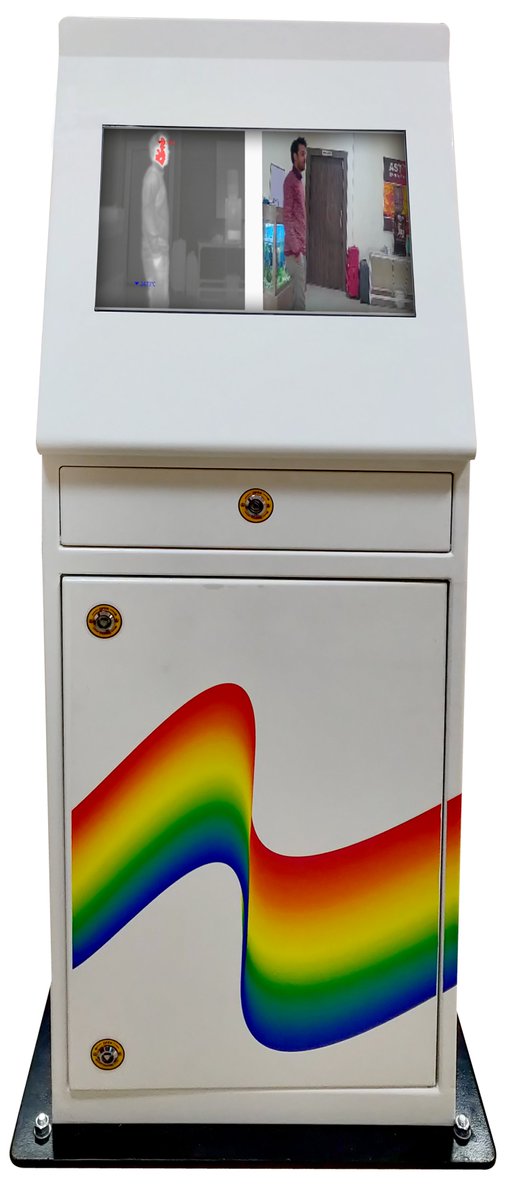 The AST thermal imaging units for Fever Detection Thermal Imaging Camera, visual camera and electronic signal processing technologies have been combined to provide high performance, compact systems for mass screening and fever detection. The FeverSENS System is designed for mass screening of public areas. It is used to find individuals with higher body temperature. As a group of people walk in front of camera head, thermal and visual images are displayed on the nearby monitor. The FeverSENS system consist of a fixed thermal imaging camera, visual camera and thermal image processing (fever detection) software .The system is housed in an ergonomic kiosk, for free standing operation. Thermal and visual camera are mounted at various locations for mass-screening of people.
The software can detect people with high fever, can raise an alarm and record the thermal and visual images. Based on the preliminary detection of fever, detailed investigation can be done for taking a decision.
The FeverSENS is ideal for mass temperature screening in areas like airports, railway or subway stations, seaports, and any other public facilities. To see more AST options click on the link Fever Detection