Increasingly, packaging suppliers and consumers are feeling a push to change the culture of business, for manufacturers to design more innovative and sustainable products, for consumers to engage their environmental conscience, and for more clarity around what is really sustainable.
The concept of being environmentally friendly in the world of business is often associated with higher costs, and to those in the packaging industry, this, along with enhanced effectiveness and lowered costs sounds like a pipe-dream. But what if we told you it was possible?
In spending well over a decade on the research, development and commercialisation of advanced technology thin films for the industrial and agricultural market sector, Integrated Packaging has managed to do just that.
There are many stretch films and types of associated machinery in today's market. With saturation from overseas suppliers, the waters are bound to get a little murky. As a prospective buyer, you'll want to be considering:
Where the item was made, how it was made and under what conditions
Whether cheap is necessarily better
The effects on your business and its reputation
IndustrySearch: What are the advantages of stretch films and flexible plastics?
Andrew Harris: In today's market, there are many types of packaging films available. Each designed to suit a specific application and meet the individual packaging needs of an organisation.
New technologies are emerging allowing packaging films to become stronger, thinner and more cost effective to the end user. With this comes an expansion into new markets with the realisation of new applications.
Industrial users, in particular, are now able to reduce the volume of packaging film required to complete a single wrapping application, as a result they are reducing packaging, production, transportation and waste management costs, providing a more sustainable solution.
Improvements to lightweight stretch film hand wrap have ensured small business owners are reducing wrapping time, increasing despatch turn-around and decreasing injury.
For users in other markets such as Agriculture and Horticulture, the improved cling properties and thinner film gauge often results in produce retaining freshness for extended periods of time thereby reducing food wastage. Advanced UV properties ensure that produce, bales and fodder are not spoiled by extreme weather conditions and farmers are increasing production of viable product.
How do you see this technology developing in future?
The need for thinner, stronger packaging films will continue as users look for lower cost, sustainable packaging, but it also needs to be functional and be "fit for purpose."
As base resins and packaging film production equipment develop, the focus will be on these parameters and we will be at the forefront of this development. When we talk about packaging films also being functional there are huge social advantages in developing films which reduce food waste from farm gate through to consumer.
So we have talked about the amount of packaging film which is consumed and therefore reducing the amount of waste, but there are other developments to consider from a sustainability perspective.
One of the key objectives of business in relation to packaging overall is to reuse, reduce, recycle. Hundreds of companies right throughout the supply chain in Australia are signatories to the Australian Packaging Covenant which essentially is an undertaking by industry to government to meet waste reduction targets.
There are also other tools provided to industry and the public from organisations such as PACIA (Plastics and Chemical Industry Association) providing the Sustainability Leadership Framework for Industry and PCA (Packaging Council of Australia) publishing a guide on the benefits of packaging to primary schools.
We work with CRC for Polymers, a research group formed by government, universities and industry to develop, in our case, degradable film additives and in turn degradable films for use both in the Agriculture and Industrial sectors.
Essentially we will see packaging films become thinner and stronger, and we will have a range of films either biodegradable or degradable being used in multiple product applications.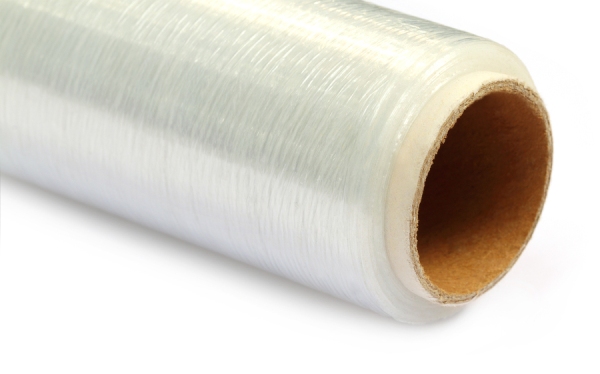 What sort of advancements have you made?
We have an exhaustive list of products where we have identified an opportunity for advancement and product development, with a large portion already being actively used within their respective markets and producing great results.
Some of these products include: barrier film development, specific shrink wraps for the dairy industry, lower gauge mulch films for horticulture used in the fruit and vegetable farming sector, lower gauge thickness/higher performance films, lower cost films that produce less waste and IM next generation wrapping machines (fully automatic and semi automatic).
We have invested in unique pre-stretch film technology which includes our patented Altex system for production of Excell hand and machine stretch film and Maxi soft wound hand film for pallet wrapping and load containment.
In addition, we have been working with IR Composite, who engineer sustainable plastic products, to further develop its range of composite recycled timber products that are now being utilised across a huge variety of applications in agriculture, horticulture, aquaculture, landscaping and a variety of everyday uses.
When it comes to product development, why is it so important to be innovative and inventive?
Being a product innovator is extremely important. It is what sets you apart from other packaging manufacturers and what makes you a solutions provider in the industry.
For us, we take our company mission statement "we go to greater lengths" seriously. It rings true in each and every aspect of our business. You can never assume that the packaging needs of one company is the same as another, and for that reason, we think it's important to ensure that we "go to greater lengths" to advance and create new solutions to fill gaps in the market that our customers might not have identified.
Having the in-house capabilities to carry out scientific product research and conduct testing is of great advantage to us. We think it's important to have the ability to collaborate with clients to quickly produce customised solutions that comply with all Australian packaging standards and regulations within a great timeframe.
What advice would you give to a business looking into purchasing films and wrapping machinery?
Firstly they need to ensure the manufacturer has a sustainable business not just in terms of products but also infrastructure including staff. The business must be ethical and operate under basic human rights, which is not always the case in some countries. Therefore the purchaser has an obligation to understand where the product is coming from and that the manufacturer has accredited quality systems in place.
Cheapest is certainly not always the best way to go as poor quality films or machinery will cost a business not just in terms of money but also reputation. Why would a company spend millions of dollars on their brand to then jeopardise it by using inferior packaging products? This can be an issue when you buy through agents or distributors who understand little about how the film was made and are simply selling a commodity product.
It's therefore important to do your homework and purchase from a sustainable, local manufacturer who can not only ensure the purchaser is buying the correct products for the application, but can also assure you that the products were manufactured ethically and under quality control.