Smaller applications could be fibreglass insulation production lines, oven conveyors or casting transport belts. There are applications where it is necessary or beneficial to monitor the temperature of the product being transported along the conveying system.
Products subjected to heat need to be confirmed as being at ideal temperatures and not exceeding set limits as they move along the conveying system. Whether it is the chance of combustibles catching fire, quality issues, safe handling alarms or whether it's food leaving the continuous cooking ovens, knowing the temperature conditions of the product can be important.
Conventional infrared pyrometers can provide solutions but most often the transported product is irregular or varies in quantity as a fixed position measurement point may not accurately detect the objective temperatures. Advanced infrared pyrometers such as line scanners can provide solution however the cost of such solutions is at the extreme end.
Solution.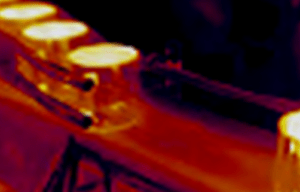 Thermal array cameras and Thermal Imaging cameras with a wide field of view can monitor an extensive array of individual measurement points.
A basic 80×80 pixel array will measure 6400 individual temperature points. Monitoring so many temperatures in a single view can easily detect any sudden rise in temperature to prevent fire, it can detect the hidden trouble of aging and fracture in the conveyor belt, with this it can also be used to detect hot material on the conveyor belt for example while transporting cooled clinker in cement industries some clinker particles get remained un-cooled which can affect the quality of cement and can also damage the belt.
In industries like the glass industry, steel industry maintaining the minimum temperature of products is important, here thermal cameras can play a significant role in monitoring temperature and video streaming by the camera will also provide the details of the uniformity of the product.
AccuoOpt's Conveyor Belt Monitoring system is a reliable system, which increases plant, personnel, and equipment safety. The System uses ThermCAM-80 thermal cameras which provide continuous monitoring. ThermCAM-80 is an LWIR, 80×80 pixel resolution thermal camera which measures temperature with precision. The lens used in the camera covers the maximum area of the conveyor belt. ThermCAM-80 will capture thermal images/videos and transfer them to the InfraView™ software installed in the PC at the control room. Region of Interest (ROIs) can be drawn to monitor the temperature of a particular region.
Alarms or alert signals can be generated on detecting hot spots. ThermCAM-80 can be used as a standalone system, which means we ca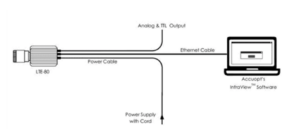 n get direct Analog & TTL output from the camera, without connecting to software.
Installation.
ThermCAM-80 thermal cameras will be installed alternatively along with the entire conveyor belt. ThermCAM-80 has a wider field of view as compared to other temperature measuring instruments like pyrometers, so fewer numbers of cameras will be required to cover the entire belt.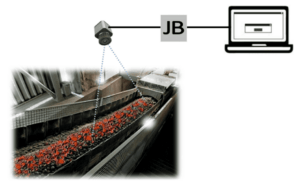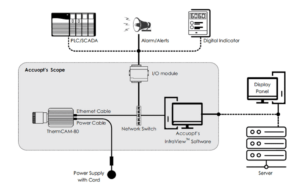 Advantages of the System.
Early fire detection
Improve equipment and personnel safety
Alarm generation or alert feature
Reduced the risk of damage of conveyor belt by early detection of abnormal temperature.
Automatic monitoring device: no operator interaction required i.e., storage of images, measured temperatures, and process related data.
Easy interface and flexible according to operation requirements
Pyrosales engineers are available to consult on various stages of any project, from the development and planning of a new project to modifying or upgrading an existing facility. Our staff is here to provide you with assistance and recommendations to ensure the best outcome and value. We are happy to visit our clients on-site or conduct meetings from one of our offices.