Clever carriers: what you ought to know about conveyor systems
IndustrySearch spoke to Paul Johnson from Adept Conveyor Technologies about the essential role conveyor systems play across a wide range of industries, and the advantages you can reap through their utilisation.
What do you see as the main advantages of conveyor based systems?
The most prominent advantage to any customer would be efficiency in handling and labour cost savings. Conveyor belts in a modern warehouse drastically reduce the distances that order assembly staff need to travel. By implementing an automated system, the customer can obtain greatly increased throughputs and growth, often with equally amazing reductions in warehouse labour.
Having the product move to various locations on a conveyor, rather than operators, offers efficiencies that were never thought possible. Often the cost to move an item through the warehouse by a person is never captured in the overall value of that item, whereas after initial investment, the overall cost per item moved by a conveyor is markedly reduced.
From a safety perspective, there are significant OH&S benefits, with staff welfare being an obvious advantage to the system owner.
How do you see this technology developing in future?
We are already witnessing it now with the introduction of smart and often 'green' technology that was not available to the customer just a few short years ago.
Many systems are now being configured using low energy 24 volt intelligent motors within conveyor rollers, which are linked via smart card controllers that virtually 'talk' to one another as products are transported throughout the systems. Products that only run on demand (for a few seconds at a time) are now being installed into systems that a few years ago would have used many large size motor drives running single and multiple shifts every day.
These smart drives are amazingly energy efficient and provide large savings on the operating cost of electricity. Coupled with ethernet connections, the smart drives can all be controlled from single position PC's and PLC's for all controls functions, which makes installations relatively easy.
What are some of the important applications of this technology?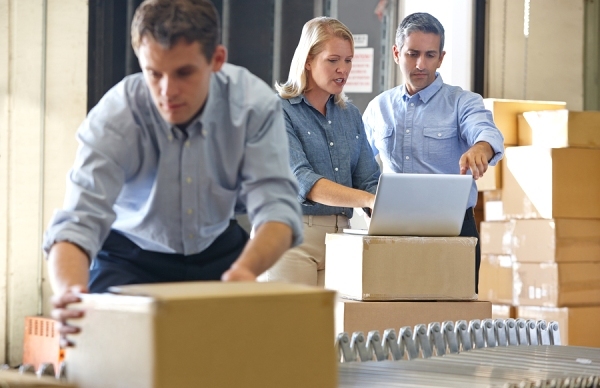 This technology can be employed across all industry groups that have a need for conveyors within their operations. We are placing conveyor technology into manufacturing and assembly operations, warehousing, order assembly, and, in-freight and courier applications.
Virtually any system that requires a unit load to be moved, transported, transferred or sorted may benefit from the use of these products. Their flexibility for use in roller conveyors as well as some belt conveyors make them an ideal and often very cost effective option.
What sorts of challenges can you face in designing a custom built conveyor system for a client and how do you overcome them?
In Australia, we find that time and a lack of understanding are generally the major hurdles that are faced. Never having enough time to undertake detailed design, often brought about by insufficient customer project planning, forces the designer to think outside of the normal boundaries to bring forward flexible solutions to meet the deadlines that are put forward.
Some very unique solutions often need to be pulled out of the hat to satisfy the customer's expectation on when the system is to be implemented. We often find that some customers do not really know what they want and how to bring it about, although they will always state the desired outcome.
We overcome this during the early design phase by asking a lot of questions of the customer. In a very short space of time, we try to gain an understanding of the client's business operations, outcomes and anticipated growth. This way we are well placed to offer advice and most often, a number of options for consideration.
What advice would you give to someone who is looking to install a conveyor system?
If you are looking to install a conveyor system, you should have a defined outcome and realistic expectations of growth. The system must not only be designed for today's operations but should also consider where you will be in five to ten years time.
Any system design should be modular and capable of being reconfigured into a modified system at some future date and must cater to potential product changes (dimensions and volumes).
Ongoing maintenance and the cost of running the system should be major considerations. Consider also that although a smartly designed and low energy consuming system may initially be more expensive, it will provide very good operational and service life over the system's expected lifetime.