It is widely used in various weighing and force measuring equipment, such as truck scale, track scale and so on.
Parameters:
Accuracy level: C1/C2
Sensitivity Temperature Effect (%F.S/10 C): +0.028/+0.017
Comprehensive error (%F.S): +0.05/+0.03
Effect of Zero Point Temperature (%F.S/10 C): +0.047
Sensitivity (mv/v): 2.0 +0.002
Temperature Compensation Range (): – 10 ~+40
Creep (%F.S/30min): +0.038/+0.023
Temperature effect (?): – 20 ~+55
Zero Output (%F.S): +1.0
Excitation Voltage (V): 9-12 (DC)
Input impedance (_): 700 +10
Safety overload range (%F.S): 150
Output impedance (_): 700+5
Limit overload range (%F.S): 200
Insulation Resistance (M_): > 5000 (100VDC)
Protection Level: IP66
Installation Dimension Specification Drawing (Unit mm):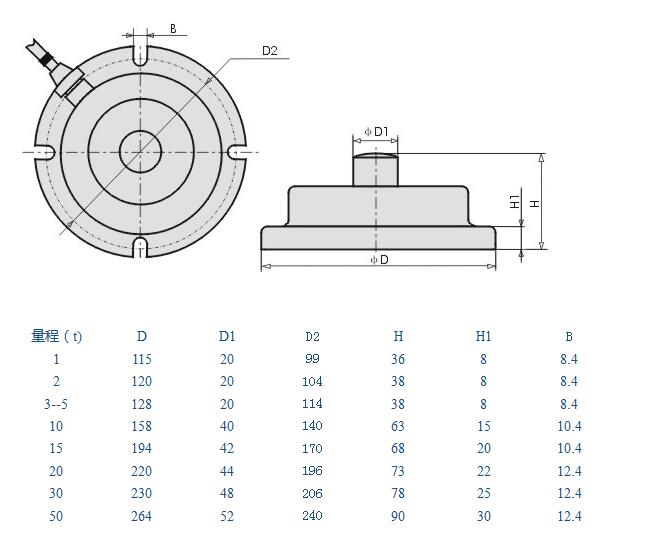 Wiring schematic diagram:
Red Line: Incentive (+) 111 Green Line: Signal (+)
Black Line: Stimulation (-) 111 White Line: Signal (-)
Remarks: Four-core shielded cable, specifications: 5 *3000mm, if special needs, can be provided according to customer's requirements!
Force diagram:

Need more information? Message ZHYQ IOT PTY LTD via the form, or call and say you found them on IndustrySearch so they can best assist you.