Perkins & Elcos Generators Perfect power mix for African cement factory
Elcos Power Generators and Perkins are helping a cement plant in Africa by providing reliable power to run its kilns and mills run around the clock.
Cement factories are the lifeblood of the global construction sector, with customers depending on them to supply the volumes they need, when they need them. Any loss of power can mean missed orders – and serious commercial consequences.
This was a risk that one cement plant in Africa simply wasn't willing to take. It urgently needed to find a robust standby solution to pick up the load should the grid grind to a halt. But with strict noise limits and extreme temperatures on the site, it was a tough engineering challenge.
The site turned to Italian generator set provider Elcos for support. The company prides itself on working closely with clients to understand their unique needs and priorities.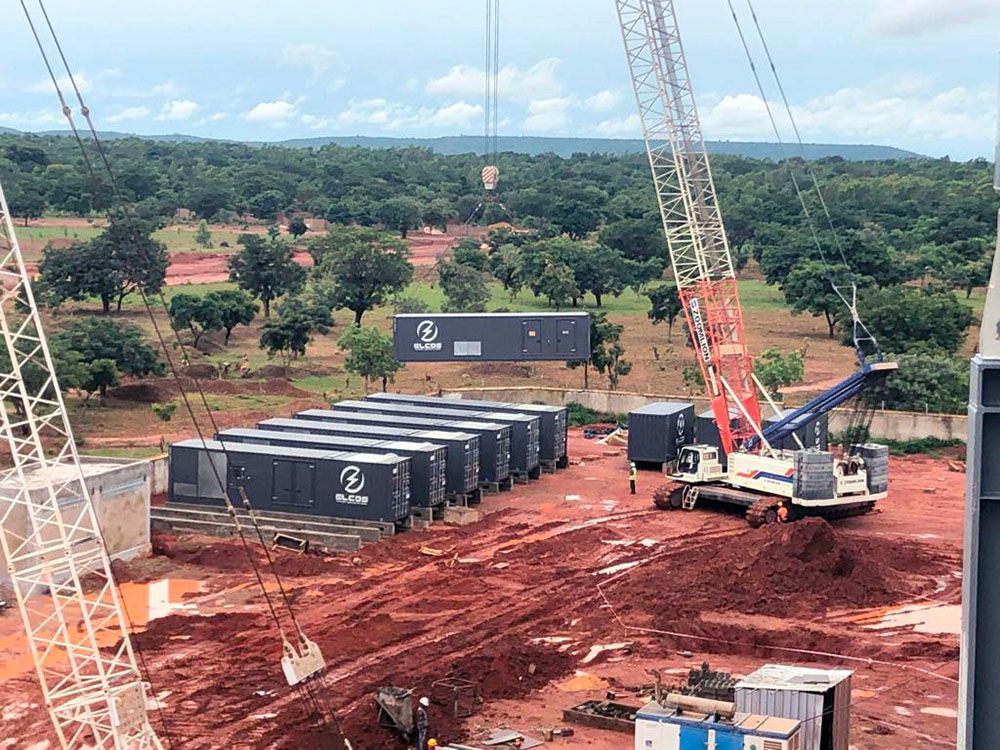 On this job, Elcos needed to engineer a generating set – and a medium voltage parallel system – that would guarantee dependable operation in high temperatures. The unit would need to house a fuel tank and step-up transformer, while noise levels couldn't exceed 64 dBA @ 7mt at full load.
Dependable engines, dependable team
Elcos worked with Perkins distributor BU Power Systems on the installation, who provided full technical and commercial support from design to delivery. The engines selected were six 4012-46TWG2A units, all equipped with electronic speed governors.
The final installation provides 6,000 kVA for the customer and gives them the confidence to run the plant around the clock, in all conditions.
"This installation confirms our intention to expand the sales of our self-production medium voltage (MV) power plants," said Elcos marketing coordinator Chiara Cabini. "We're already considered a reliable partner in MV and having the support of Perkins, with its history of success, reliability, and professionalism, is an important part of that."
REFERENCE: https://www.perkins.com/en_GB/products/sectors/electric-power/ep-case-studies/perfect-power-mix-for-african-cement-factory.html