You may not realise, but much of the baggage handling process still appears to be manual.
A Flight Safety Australia article reported that the European industry estimates the workload per man, per shift, for a baggage loader to be an average of five and a half tonnes. In the peak summer season, this rises to nine tonnes. Repeatedly lifting and hurling heavy bags quickly adds up, and so can the cost of injuries.
The RampMate® system was created in order to address the many issues related to manual baggage handling. This ground-breaking system has provided a missing link in bulk baggage flow, with advanced, fully automatic and hands-free management of bulk baggage.
Copenhagen Airport was the site of the first installation of the RampMate® system in 2008. It's the hub for the SAS Star Alliance and serves over 50 airlines. It handles more than 250,000 aircraft movements on an annual basis, involving 21 million passengers, who, on peak days, generate more than 60,000 bags.
Through utilising the RampMate® system, Copenhagen Airport reaps an array of benefits, including significantly lower costs, improved handling efficiencies, and a better working environment. And since manual lifting is avoided, health and safety standards are enhanced, whilst lost working days are reduced.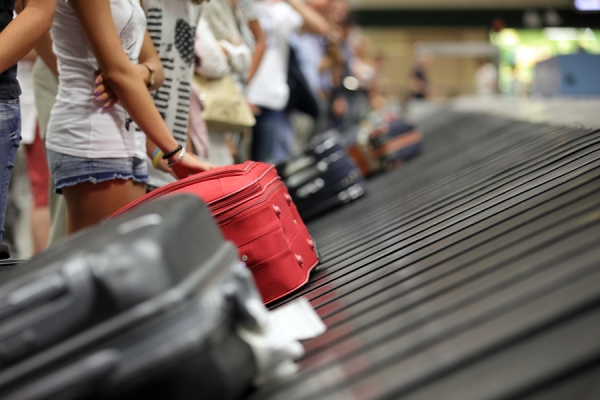 How it works
Every stage of the RampMate® system is automated. Following check-in, outbound items are sorted and routed via an Automatic Make-Up Unit (AMU) processing around 250 bags an hour to flight-specific bulk carts. These are used for intermediate storage and transportation to the apron, where each cart is unloaded automatically and baggage transferred by rampsnake to the aircraft hold.
Inbound baggage is unloaded directly from the aircraft into bulk carts. These are taken to a Crisplant Automatic Discharge System (ADS) for automatic unloading, followed by identification, sorting and forwarding of each bag to the claim area for local arrivals or to the baggage system for transfers.
The AMU, ADU and cart are designed to interface with all baggage-handling technologies. A sophisticated control system, linked to the airport IT systems, monitors all RampMate® Concept activities.
The ADS process at Copenhagen is configured to operate with two RampMate® Carts, automatically discharging arrival and transfer baggage simultaneously. This ADS incorporates automatic tag readers and buffer zones to prevent stoppages. An Automatic Cart Unit (ACU) provides the interface between the ADS and the carts.